Sabine Barclay has worked her magic once again, and so we're honored to be joined by nonother than Aleksei Kutsenko of Bratva Angel today.
Sabine: Hello, Aleksei.
Aleksei: Aleks
Sabine: Aleks, thanks for sitting down with me today. I'm looking forward to readers getting to know you a little better. You're the second oldest of the four Kutsenko brothers. Are you Maks's second-in-command?
Aleksei: I am. It comes with a lot of responsibility.
Sabine: You're the most serious of the brothers and cousins. Do you think so?
Aleksei: Eeyore. (Laughs) That's what my family calls me these days. Heather is Little Miss Sunshine. I think I'm serious. They say I'm dour. I get my job done, and Heather loves me as I am. I'm happy.
Sabine: How old were you when you came to America and joined the Ivankov bratva?
Bogdan: I was thirteen. That's how old I was when we moved here and when we were forced in.
Sabine: Forced in?
Aleksei: Yes.
Sabine: What does that mean?
Aleksei: (Long pause.) My parents did everything they could to keep us away from the bratva in Moscow. My father did what he had to, to protect my mother. They always planned to move to America, so my brothers and I wouldn't go through what my father did. In the end, he died in a war he never wanted to fight in a foreign country he never wanted to go to. We fled to New York, and we still wound up in the bratva. Four young boys, all big for their ages with no father, were the jackpot.
Sabine: Have you ever considered getting out?
Aleksei: The bratva isn't just a street gang. There's no jumping in hazing or jumping out and going on with a normal life. Once you swear the Thieves Code, there is no other life. I would be dead within the day. Then what would happen to Heather and my family? They'd never leave me unprotected, which would just make them targets from the inside and the out. There's no such thing as getting out.
Sabine: How did you end up as second-in-command?
Bogdan: Like I said, four young boys who were all athletes and protective of one another were the ideal recruits for the old Elite Group. My older brother, Maks, has always been a leader. The old pakhan, or boss, knew that from the start. Maks was groomed to be his heir, and my other brothers and I were groomed to rise into the positions we have now. It was inevitable. We did what we had to, to survive. In the end, we were just a little good at it.
Sabine: What's the story with you and beets?
Aleksei: I loathe them. They're vile. And they're in tons of Russian dishes. I thought they only grew in Russia, so I thought I would never have to eat them once we came to America. What did my mother cook the first night in our new apartment? Beets. I cried. I was thirteen. (Shakes head.)
Sabine: You said earlier that you're Eeyore and Heather is Little Miss Sunshine. How does that work?
Aleksei: Well. (Grins.) When you live the life I have, you need moments of light when it's always dark. She gives me that. She makes me laugh in a way no one else ever has. She's everything good and kind in the world. She makes life easier and better. She makes me happy.
Sabine: I think that's a good note to end on. Thank you for sitting down with me. When can we look forward to your story?
Aleksei: December 13th. You'll learn all about Heather and me. The last of us to fall in love was Misha, my cousin. His story about his Bratva Jewel comes out January 24th. None of us imagined that what was supposed to be a brief trip to Moscow would wind up with so many revelations and Misha finding the love of his life.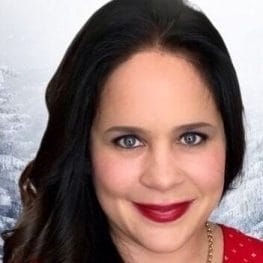 Sabine Barclay, a nom de plume also writing Historical Romance as Celeste Barclay, lives near the Southern California coast with her husband and sons. Growing up in the Midwest, Sabine enjoyed spending as much time in and on the water as she could. Now she lives near the beach. She's an avid swimmer, a hopeful future surfer, and a former rower. Before becoming a full-time author, Sabine was a Social Studies and English teacher. She holds degrees in International Affairs (BA), Secondary Social Science (MAT), and Political Management (MPS). She channels that knowledge into creating engrossing contemporary romances that will make your toes curl and your granny blush.
 Visit Sabine's website,  Instagram, and Facebook, and sign up for her newsletter