Hello again, dear readers!
Haven't found the right book to give your loved ones yet?
Found too many?
Well, we're not sure if we can help you with that second one, but if you're still shopping for that book-lover in your life and they're more inclined to reach for something that tests the boundary of reality a bit, try one our Sci-Fi or Fantasy paperback picks!
The Would-be Witch by Rita Boucher
A delightful regency romance with a sprinkling of magic woven through.
Fury of a Highland Dragon by Coreene Callahan
This is the first in Callahan's spin-off of her popular Dragonfury series, so you'll find shapeshifting dragons, fated mates, and the added perk of the Scottish Highlands.
Awaken the Highland Warrior by Anita Clenney
After 200 years, Faelan wakens determined to protect the woman who found him from an old enemy.
A vengeful Celtic goddess threatens the world as William and Brienne must learn how to control newfound powers in order to stop her.
The Cornish Princess by Tanya Anne Crosby
This is the first in Crosby's new epic fantasy series about Gwendolyn of Cornwall, who went down in history for raising an army to take back her kingdom from her wicked husband.
Like Silk Breathing by Camille Duplessis
Dangerous secrets threaten Tom and Theo as they try and find happiness together in this atmospheric romance.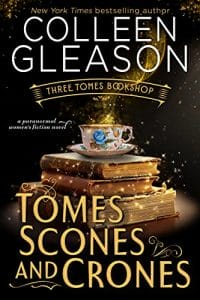 Tomes Scones and Crones by Colleen Gleason
Literary characters spring to life causing havoc in the Three Tomes Bookshop.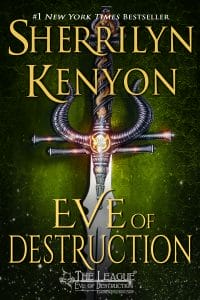 Eve of Destruction by Sherrilyn Kenyon
This USA Today best-seller is the first in a new prequel series within her unparalleled Sci-Fi universe of The League.
Sin Eater Darium is forced to work with the lighthearted fae Talia when a mysterious portal opens to The Land of the Dead. Book 3, Beguiled, just came out this past week!
Love Bites by Cynthia St. Aubin
Hanna has no idea what she's in for when she starts working for galley owner Marc Abernathy, who may or may not be a werewolf.
Okay! That's all we have for you today. We hope you found one or two books to treat those special people in your life. Keep an eye on this space for our very last Gift Guide, Historical Romances, coming Monday.