Today on the blog, we're joined by the fabulous Anna Bradley! A writer of Historical Romances here at OHB, and a master of witty title names, her newest release Fell in Love with an Earl will be out next week (12/13) and is available for preorder now.
So, let's dive right into the Q & A!
Anna, what inspired you to start writing?
I've always been an avid reader, of romance and pretty much everything else. I used to read romances during exam weeks in college—they're a great stress-reliever! The stories sparked my imagination and inspired me, but it wasn't until much later, after a long career of teaching writing that I made a serious attempt to write fiction. I'd been mostly doing academic writing up to that point, but my first serious attempt at writing romance felt like coming home.
And were you always going to write Historical Romances?
Historical romance is a natural fit for me, yes. My graduate degree is in 18th and 19th century British literature, so I had the background for it, and I've always been fascinated with the Georgian and Regency eras. They were tremendously glamorous and exciting times, but there was also a great deal of poverty, disease and crime, especially in London. With such a dynamic setting, the era itself almost becomes another character in the book, and I've always been drawn to that aspect of it.
What drew you to the Regency Era in particular?
There are so many things I love about the Regency era, but I'm going to have to say the clothing, the manners and etiquette, and the social conventions which dictated to such a great extent how people behaved, particularly those in the upper classes. I also love the Regency aesthetic, with the long, elegant gloves and the ballgowns and riding habits, etc. I think a lot of historical romance readers are fascinated with that aspect of the Regency, that bygone era of elegance.
Tell us a little bit about Helena and Adrian. Without giving away too much, what is the tension there and why are we going to root for them?
Well, Adrian is a little bit impossible at first, but Helena is very much the type of heroine who holds her ground, so the sparks begin to fly between them right away. I think readers will relate to Helena. Who doesn't love an intelligent, fiercely independent heroine? Readers might be a little slower to warm up to Adrian, but as his backstory comes out and we learn his surly attitude is rooted in grief and not arrogance, we start to fall in love with him, too. The class difference is a source of tension between them, for sure, and also Adrian's reluctance to risk his heart again. I think we root for them because even though they're such opposites, they're perfect for each other.
And how did their story come about? Was there a single moment when you were like, "That's it! This is the story I'm going to write." Or was it more of a fitting-in-pieces-to-a-puzzle type of discovery? Both is also an option.
For me, it's almost always like fitting puzzle pieces together. I do get inspired by specific characters, though – they usually come first, and then I build stories around them, but occasionally it will be a plot idea that inspires me. For Fell in Love with an Earl, I was inspired by both Helena's and Adrian's characters, because I really wanted to write an independent and self-sufficient heroine who crosses paths with a grumpy hero who's far too accustomed to getting his own way, and needs to learn how to open his heart again. As far as plot, I wanted to do a forced proximity trope with a Christmas flavor. I love the way it all came together in this book!
Do you ever pull characters or moments right out of your own life? And, if you're comfortable answering, what are some of those characters or moments?
Yes, definitely! My second series, The Somerset Sisters has a few moments that I stole directly from my experiences with my two sisters, though of course I had to change the names to protect the innocent (and the guilty!). The same is true of all three completed books in the Games Earls Play series, especially with the dialogue, which is reflective of conversations I've had with my sisters. It's not a coincidence that a lot of my books feature sister relationships!
Are there any other genres you've been eyeing that you'd like to try one day?
There are, in fact. I just wrapped up the Swooning Virgins series, which is historical romance with a murder mystery element—murder and mayhem in Georgian London! I love thrillers, and I could see myself branching off into that genre, though at the moment I'm pretty content with historical romance. I also read lots of contemporary romance, so it's occurred to me I might want to try to write one at some point, or perhaps women's fiction. There's a possibility I'll try writing it in the future, as well. I want to keep growing as a writer – to be always trying something new.
What are your favorite tropes to write? Are there any in Fell in Love with an Earl?
Enemies to Lovers, hands down! You'll see that trope again and again in my books. I love to read it and write it. Fell in Love with an Earl definitely has an Enemies to Lovers vibe, particularly at the start of the book. I mentioned Forced Proximity before, and that's also a favorite of mine that you'll see in Fell in Love with an Earl. I'd say this book also dabbles with the Second Chance at Love trope with Adrian's character, though not in a traditional way since Helena is not Adrian's first love.
Are there any tropes you really love to read, but you'll probably never try for yourself?
This is such a great question! I surprised myself with my answer, but the truth is, not really. That said, there are very few tropes that haven't found their way into one of my books in some way or another, and those tropes I haven't yet written aren't those I typically read, either. For example, I'm a big fan of the Slow Burn, so I tend to stay away from the Insta-love trope in both my reading and my writing.
With NaNoWriMo (National Novel Writing Month) having just ended, we're sure there are quite a few readers out there who just tried their hands at putting pen to paper (or fingers to keyboard) who would like to know. What does writing a book look like for you? Are you a planner, or do you write by the seat of your pants?
Congrats to all the NaNoWriMo writers out there! Fifty thousand words is a huge accomplishment in one month. I'm proud of you all, and I also feel your pain, lol! As far as my own writing process goes, I'm 100% a planner. I have an outline with all the major plot points mapped out before I put a single word on the page. After twenty-plus books, I have that process down. It's so much easier for me to write when I know beforehand what I need to do in each chapter. That said, my outlines tend to be fluid, and by that, I mean I change them as I go along, so by the time I've finished a book I usually have four or five complete outlines to go with it!
And finally, just for fun, if you could step into the shoes of any character from any of your books for a few days, which would you choose?
That's a tough one, because I adore all my characters, and would love to be any one of them! But the truth is, whatever book I'm writing at a given time is always my favorite book because I'm so deeply into it, so I'd have to choose one of my recent characters. I'm going to go with Adrian – yes, I want to be the hero for a few days! Adrian has a lot to overcome to earn his HEA, and I'm drawn to characters who struggle a little, then come out the other side to find a new happiness they never expected could be theirs waiting for them.
And with that, we must bid adieu to Anna Bradley for now, but we're so grateful that she took time out of her schedule to let us poke at her thoughts for a bit. We can't wait for everyone to read Fell in Love with an Earl and get to know Helena and Adrian!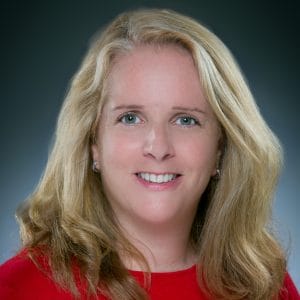 Anna Bradley writes steamy, sexy Regency historical romance. Anna's first book, A WICKED WAY TO WIN AN EARL, won a Romantic Times Review's Choice Award for Best First Historical. Anna lives with her husband and two children in Portland, OR, where people are delightfully weird and love to read.
You can find her at her website, on Facebook, Instagram, BookBub, and Twitter. And don't forget to sign up for her newsletter to stay in the know!