And we're back! Now that you've had the weekend to mull over our Mystery and Suspense Gift Guide, we're coming at you with some Contemporary Romances that should bring some holiday cheer to those readers in your life who want to be reminded over and over again that love does exist in this wild, messy world we live in today.
And don't forget! All of these books are available in both e-book and paperback for all your gifting needs.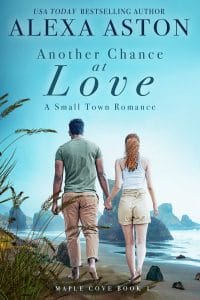 Another Chance at Love by Alexa Aston
Twelve years after fate pushed them apart Dillion and Willow find their way back to Maple Cove, but can they find a way back to each other?
Playing the Game by Eileen Dreyer
The last thing trauma nurse Kelly Byrne needs on her only day off is some crazed man jumping into her car. But when the handsome stranger begging her to be his pretend girlfriend turns out to be none other than movie star heartthrob Matt Hennessy, Kelly's life gets really crazy.
Red's Hot Honky-Tonk by Pamela Morsi
As the proud owner of her own Honky-Tonk bar, with a young fiddle player to keep her warm at night, Red's life is good, and full, but now that her estranged daughter is deployed and needs someone to take in her two kids, it's about to be a whole lot more complicated and bursting at the seams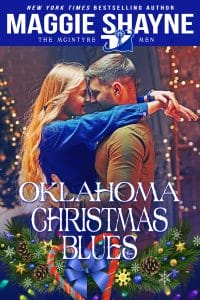 Oklahoma Christmas Blues by Maggie Shayne
This small-town romance, brimming with holiday spirit, proves to two wounded souls that love and miracles do happen. And maybe, just maybe, you'll believe again, too.
What happens when the one who got away is suddenly not so far out of reach? What if she's no longer your best friend's girl?
Risky Business of Love by Yahrah St. John
An ambitious, quick-witted reporter and a charming, aspiring politician might make for great television, but will that same fiery chemistry keep Ciara and Jonathan's love alive? It's a little complicated, to say the least.
Bratva Darling by Sabine Barclay
This steaming hot dark mafia romance is not for the faint of heart as outside forces try to destroy everything Maksim loves.
Stay tuned for the final two installments of the Gift Guide! Sci-Fi and Fantasy, and Historical Romance!