Sabine Barclay has once again coerced a member of The Ivankov Brotherhood to sit down and tell her his story…or at least as much of it as he's at liberty to tell. We're not sure how she does it, but we're certainly happy to let her keep doing it. This time she's joined by Pasha, the Bratva Beauty. 
Sabine: Hello, Pasha. Thanks for sitting down with me today. I'm looking forward to readers getting to know you a little better. You're one of the four Kutsenko brothers' cousins. How are you connected to Maksim, Aleksei, Nikolai, and Bogdan?
Pasha: I'm Anton's younger brother, and their cousin on their dad's side. Our dads were brothers.
Sabine: Is Pasha your real name?
Pasha: No. It's a Russian nickname for Pavel. But I only go by that name on official documents. I don't remember the last time a friend or family member called me that. I'm not even sure I would respond.
Sabine: Did you come to the U.S. at the same time as your cousins?
Pasha: Just a little after. My dad helped smuggle my cousins and Aunt Svetlana to St. Petersburg before they came here. Sergei and Misha's family was already here. Anton, my parents, and I went into hiding for a couple weeks once the Podolskaya bratva found out what my dad did. Then we escaped and joined everyone here.
Sabine: Is it hard being known as a Kutsenko brothers' cousin? They seem to get a lot of attention.
Pasha: No. I'm fine not always getting the attention. Misha and I have our own successful business, and I'm happy to support my family and the Ivankov bratva as their accountant.
Sabine: You're known as the best looking one. Do you think that's true?
Pasha: Since Anton and I are practically mirror images of our cousins, I don't know how that can be. To me, we all look the same, except they have blue eyes like Sergei and Misha. They get it from their mom's side of the family. My cousins' mother is Sergei and Misha's mom's sister.
Sabine: That's a complicated family tree. I'm dying to know how you and Sumiko met.
Pasha: I love to scuba dive and just be in the water in general. I grew up playing soccer, of course. But I was also a competitive diver and swimmer. Anton, Sergei, Misha, and I were on vacation, and we'd just gotten back from a dive. I was taking care of my tanks when I heard an off-color joke that made me laugh. When I looked up to see who said it, I saw the most beautiful woman I'd ever seen. It was Sumiko. I followed her to the pool and bought her a drink.
Sabine: Did you go on a date while you were on vacation?
Pasha: No. Since we were staying at the same hotel, we ran into each other in the lobby. Then my brother, friends, and I ended up at the same nightclub as them. We hung out after we went back to the hotel, but that was it.
Sabine: Hung out?
Pasha: Yes.
Sabine: And? (Pause and silence). All right. Did you know that you both lived in New York City and were accountants?
Pasha: We didn't talk about our regular lives. I found out she was an accountant, but I'm sure you can understand why I might hesitate to tell a woman I'm interested in what I do for a living. That came up later.
Sabine: I understand there was a bit of a love triangle for a minute.
Pasha: A triangle needs three people. Pablo Diaz was never a consideration. They'd already broken up when Sumiko and I met. Pablo's a fond memory once Sumiko agreed to be mine.
Sabine: Does Sumiko work for the family now, too?
Pasha: Yes.
Sabine: Doing?
Pasha: Accounting.
Sabine: Is that all you can say?
Bogdan: As I tell Sumiko, don't ask questions you already know the answer to.
Sabine: Did you have a quiet romance, or was it rather—exciting like Maks's, Bogdan's, and Niko's.?
Pasha: We had some drama. One day, people will learn that nothing is more important to us than family, then the bratva.
Sabine: What's next?
Pasha: Aleks is having a hard time waiting until December to tell you about his Bratva Angel. And Misha? Well, I'm sure he'll find his Bratva Jewel and tell you about how he falls in love in January. And if you missed it, Maks's Bratva Darling is everything you could want when a Mafioso falls in love (and is free today 11/02).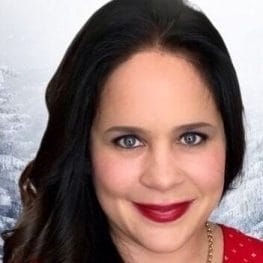 Sabine Barclay, a nom de plume also writing Historical Romance as Celeste Barclay, lives near the Southern California coast with her husband and sons. Growing up in the Midwest, Sabine enjoyed spending as much time in and on the water as she could. Now she lives near the beach. She's an avid swimmer, a hopeful future surfer, and a former rower. Before becoming a full-time author, Sabine was a Social Studies and English teacher. She holds degrees in International Affairs (BA), Secondary Social Science (MAT), and Political Management (MPS). She channels that knowledge into creating engrossing contemporary romances that will make your toes curl and your granny blush.
 Visit Sabine's website,  Instagram, and Facebook, and sign up for her newsletter