You enter a darkened office, confused as to why you're really even there to begin with. You call out, but no one is around. No, that's not true. There's a faint green light coming from inside what seems to be the break room. You hear chanting as you get closer.
"Double Double
Toil and Trouble
Bring us a hero
with wit and stubble."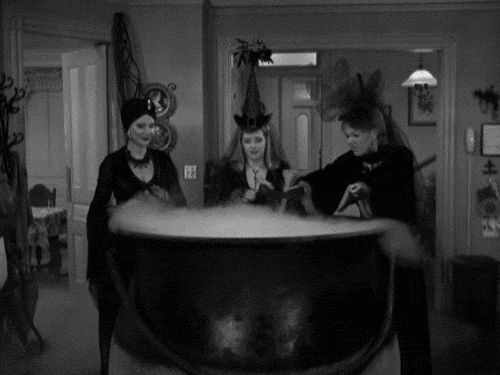 There's a clatter as one of us clumsily drops our big wooden spoon into whatever unstable liquid is inside the cauldron. It immediately disintegrates. We all stare at the place where it was seconds before.
Well, you caught us. We were getting prepared for this list of witchy reads and went a little too method. But now that you're here, pull up a broom and take a seat. We'll get right down to it.
We've broken these book recommendations into three groups, in honor of the beloved trios of witches in tried and true tales of magic and mayhem.
First up is the category that we like to call History Witchery. You're a sucker for practically anything set in the past, and if it has a little dash of magic, you're liable to swoon on the spot, directly into an overstuffed sofa. No one will hear from you for hours as you let the book take you under its spell.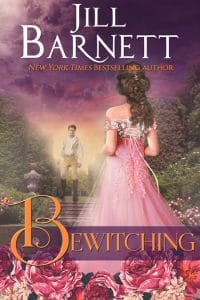 Jill Barnett's Bewitching is a classic. It's Bewitched meets Regency England; a marriage of convenience between an English Duke and a slightly clumsy Scottish witch, who doesn't reveal her true self until their wedding night. We already want to sit down and read this, and we're only one book into our list.
Rita Boucher's The Would-be Witch is similarly set in Regency England, but this time, the heroine carries the heritage of Merlin and she's about to fall into spinsterhood for the sole reason that her family insists she must marry someone of similar magical lineage. Well, Miranda finds herself a man alright, but Lord Brand is a skeptic who has dedicated his life to proving that magic is all just an illusion. Can Miranda help him believe in magic? You'll have to let us know!
Our second category is Folklore Grimoire. This one is a bit of a mixed bag, in that it's more of the spirit of the thing, with ancient legends and traditions finding their way into new forms and stories. It seems familiar, and yet you're not quite sure where it's going. The only thing you know is you're here for it.
Which Witch is Which is the first in the Witches of Port Townsend series, a collaboration between four masters of heart, heat, and hilarity: Kerrigan Byrne, Cynthia St. Aubin, Tiffinie Helmer, and Cindy Stark. This is one of the only modern stories on this list and it follows four identical sisters who were split up at birth in order to stop the prophecy of the apocalypse from ever coming true. A loophole is found and after they're all summoned together, the Four Horsemen of said Apocalypse ride into town and what follows is a whole lot of chaos and steam.
Colleen Gleason's Tomes, Scones, and Crones is perfect for any of you literary lovers out there. Jacqueline Finch is a lonely librarian in Chicago whose life is turned upside down when she finds herself suddenly the new owner of Three Tomes Bookshop in Button Cove. There's murder, mystery, and a wide array of quirky characters, including three old women who look an awful lot like one would imagine The Witches Three from Macbeth do, as well as a few other familiar fictional faces.
Finally, our last category is the Full Coven. As you might guess, this is where the full-on fantasy-level magic lives. You're not looking for fun or flirty. You're not even looking for spooky. You're looking to get absolutely spellbound by the rich magic that is woven through every page. One of these does pull from stories of old, like those in the previous category, but in a slightly different way. We'll see you in a few weeks or months once you've finished each of these whole series.
Maggie Shayne's Eternity is the story of true eternal love. Immortal Witch, Raven St. James, is accused of witchcraft and about to be hung, when Duncan, the town minister and a mortal through and through, gives his life to save her. She is reborn and waits for three hundred years until his soul walks the earth once again and they are reunited. Just as he becomes aware of the passion they shared in his past life, the evil that kept them apart returns anew as well. This is the first in The Immortals series.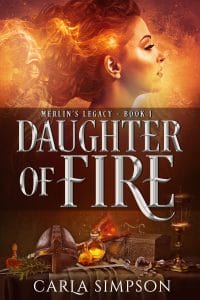 Finally, Carla Simpson's Daughter of Fire is the beginning of her Merlin's Legacy series. Vivian, firstborn daughter of the legendary Merlin and possessor of second sight, has been cursed to never know love. And yet, she sees before her a vision of a stunning Norman knight riding towards her across a battlefield. These two must carve out their own path and banish the darkness between them in order to finally find a future together.
And that is that! We've finally reached the end of our list. We hope that these stories will help keep the magic alive long after Halloween is over.