Are you one of those people who adores Halloween, or maybe just has a little curiosity about it and how it all got started? My latest book, Haunted Hearts is a medieval romance focusing on Halloween. Or as the pagans call it, Samhain. Or as the Catholics called it, All Hallows' Eve.
Haunted Hearts is Book 6 in my Holiday Knights Series. Each book embraces the origins and traditions of a certain holiday. For example, Mistletoe and Chain Mail is about the origins of Christmas. You'll even find out how piggy banks originated, and it has something to do with Christmas. Other holidays featured in the series are Valentine's Day, New Years, May Day and Easter.
In Haunted Hearts, Lady Lillith Bonnel grew up with Lord Blaze Payne. They were even supposed to marry each other someday. But when a family feud starts, and the Bonnels blame the death of one of their family members on the Paynes, accusing them of being witches, all hell breaks loose so to speak. All Hallows' Eve is approaching, and Lillith and her sister are sent to Lord Blaze's castle in a pretend alliance, as they are supposed to be looking for information to prove their accusations against Blaze. Can a family feud be ended with the hope that Lillith and Blaze will reunite? Or will smoldering circumstances make things even worse, especially with the approach of the night that is said to be the one most important to witches?
I don't want to ruin any surprises in the book, but I do want to give a few examples of Halloween traditions and how they started. For one, on All Hallows' Eve, or Samhain, it was said that the veil of the spirit world was at its thinnest. It was even believed that the dead could come back to life for the night. That is why an extra place setting was put at the table for loved ones who had passed on.
Of course, there was always the fear of evil spirits coming through the veil as well. Here is where the tradition of jack-o-lanterns comes in. In medieval times in England, they didn't have pumpkins. They used gourds and turnips, hollowing them out and carving spooky faces into them. Then they lit them up with a candle on All Hallows' Eve and placed them on their doorstep or windowsill to frighten away the evil spirits, and to protect themselves.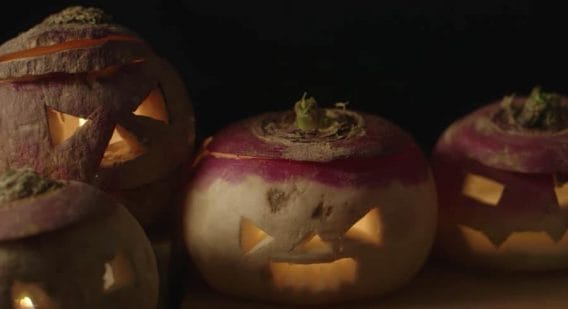 Trick-or-Treating started back then, too. Children or usually poor people would go door to door begging for soul cakes to commemorate the dead. They sang and said prayers for the souls of the dead loved ones of the givers of the soul cakes. The beggars were referred to as soulers. Soul cakes were little palm-sized buns or cakes, like shortbread filled with spices. There was a cross on the top, usually made with currants. Here is a fun video from Tasting History on how to make them. Watch it to the end for more info on the origin of Halloween. Or here is a much easier recipe for Soul Cakes from The English Kitchen.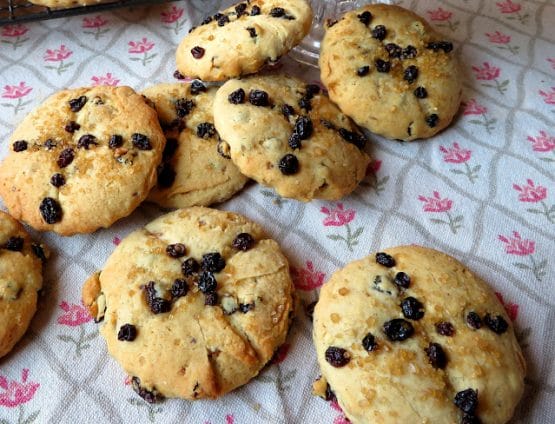 A game the unwed girls played during this time was to peel an apple, throwing the parings over her shoulder. It supposedly would land in the shape of the initial of the man she was to marry. Hazelnuts thrown into the fire while thinking of a man would either pop or not, giving an indication as to if the couple, or even a marriage, would be good or perhaps fail. It was also thought that an unwed girl could see the face of the man she was to marry in the bonfire on All Hallows' Eve.
Read Haunted Hearts for even more origins and traditions.
Happy Halloween!
Elizabeth Rose
Elizabeth Rose is an Amazon All-Star, and bestselling, award-winning author of 100 books and counting! Her first book was published back in 2000, but she has been writing stories ever since high school.
She is the author of fantasy/paranormal, medieval, small town contemporary, and western romance. You'll find sexy, alpha heroes and strong, independent heroines in her books. Sometimes her heroines can even swing a sword.
Living in the suburbs of Chicago with her husband, Elizabeth has two grown sons and one granddog – so far. A lover of nature, she can be found in the summer swinging in her 'writing hammock' in her secret garden, creating her next novel.
You can find her at her Website, on Facebook, Twitter,  Goodreads, Bookbub, and Amazon. And, if you're looking for even more, sign up for her Newsletter or join Elizabeth Rose's Readers' Group on Facebook!