Today's guest blog is from a new name on our roster, Sabine Barclay! She pens the extra steamy Dark Mafia Series, The Ivankov Brotherhood, the next of which, Bratva Sweetheart, is out in just under a week (8/9)!  But we'll stop rambling and hand things over to Sabine:
Sabine: Hello, Bogdan. Thanks for sitting down with me today. I'm looking forward to readers getting to know you a little better. You're one of the four Kutsenko brothers. Where do you fall in the lineup?
Bogdan: I'm the fourth of four. The baby of the family.
Sabine: You hardly look like the baby of anything. Do you work out?
Bogdan: A little. (Laughs) Actually, my brothers and I own a boxing gym, so we work out there most mornings. My oldest brother, Maksim—you might have met him in Bratva Darling—was a trained prizefighter. He was a Golden Glove winner. He and I spar the most because I'm the only one who really enjoys boxing. My malyshka—that's Russian for baby girl—Tina knows a thing or two about boxing too. We go a few rounds in the ring and usually end up in the office going a few more rounds.
Sabine: Your accent is still pretty strong. How old were you when you arrived in New York from Moscow?
Bogdan: I was eleven. Nikolai was twelve. Aleksei was thirteen. Maksim was fourteen.
Sabine: Your poor mom. How did she manage with four boys so close in age?
Bogdan: (Laughs) She's a Russian bear mom.
Sabine: What does that mean?
Bogdan: She's no joke, easily one of the most beautiful women in the world. She's also one of the most terrifying. She had to be strict because there's also my four cousins Sergei, Anton, Misha, and Pasha. We're all the same ages, so when they came to visit, it was like having eight sons. Same thing happened when we visited our aunts and uncles. Tiger moms have nothing on a Russian mom with a brood of boys. But it's no secret that she still gives the best hugs, and my brothers and I still go to her for advice.
Sabine: That's so sweet. I love that. What brought you to America?
Bogdan: When my dad died, it was no longer safe for us to stay in Moscow. Our neighborhood was—is—controlled by the Podolskaya bratva. After being in the KGB, the Podolskaya forced my dad and uncles Grigori and Radomir to join. Uncle Radomir, who's Sergei and Misha's dad, got injured in the Second Chechen War. They sent him home, and he immigrated with Aunt Svetlana—my mom's sister—and my cousins. My dad died not long after that. Uncle Grigori—my dad's brother—helped us escape to St. Petersburg, and we immigrated from there. Uncle Grigori, Aunt Alina, Anton, and Pasha had to leave, too, once the Podolskaya found out what Uncle Grigori did to help us. We all came to New York City.
Sabine: That's a lot to go through at eleven.
Bogdan: I was ten when my dad died, but I turned eleven right before we moved.
Sabine: What was it like coming to America, and New York in particular?
Bogdan: Confusing. My brothers, cousins, and I spoke a little English that we learned here and there at school. Luckily, we moved to a Russian community with plenty of kids to help us learn. Outside of Brighton Beach, not much is like Moscow. Not the way people dress, speak, act. It took some getting used.
Sabine: What were those early days like?
Bogdan: We had very little money, and my mom's a widow. It took a while for her to get everything she needed to become a pharmacist, like she was in Moscow. My brothers and I did what we had to. It didn't take long for the Ivankov bratva to learn three families with ties to the Podolskaya moved there. The Ivankov and Podolskaya have ties, so when Vladislav Lushak found out there were four fatherless boys who were all athletic, it was like he hit the jackpot.
Sabine: How soon after you arrived did he find you?
Bogdan: A month or so. Once we were in, there was no leaving. He was a former KGB, too, and the stereotype of one. A psychopath who enjoyed what he did. Maks has always been a natural leader, and Vlad spotted that. He decided Maks would be his heir instead of his own sons. As the oldest, Maks took the brunt of the mental and emotional—abuse—and as the youngest, I took the physical abuse. Vlad used Niko's and Aleks's guilt for not being the oldest or youngest. He knew how to mess with people's minds. With dads who are alive, they couldn't force my cousins in for nearly two years. Then it was inevitable.
Sabine: What is your role now?
Bogdan: I advise Maks.
Sabine: Anything else?
Bogdan: Yes.
Sabine: Is that all you can say?
Bogdan: As I tell Tina, don't ask questions you already know the answer to.
Sabine: Speaking of Tina, how did you two meet?
Bogdan: (Grins) She was with a—friend—at one of the strip clubs Kutsenko Partners owns. She got bored and went for a drink. I'd noticed her and decided to talk to her. The attraction was immediate. She's the most beautiful and interesting woman I've ever met. She thought it was a casual encounter. I thought otherwise. We met a second time, and we both knew there was no point fighting it.
Sabine: What does Christina do?
Bogdan: She worked for the City Planner, but we poached her. She's the head of the construction division for Kutsenko Partners.
Sabine: How has she adjusted to life with the bratva?
Bogdan: Better than I could have ever hoped. She gets me and accepts me for who I am and what I bring home with me every day. She understands when I have to be gone and when I can't talk about something. She fascinates me, and there's no one I prefer to spend my time with.
Sabine: What's next?
Bogdan: We have the house, though there won't be a picket fence, and we want kids. Niko, Pasha, and Aleks are already married. You'll find out all about that in the next few months. We're just waiting to see when and how Misha finds his soulmate. Niko's going to tell his story about his Bratva Treasure in September. Pasha gets his turn to share how he fell for his Bratva Beauty in November. Aleks is having a hard time waiting until December to tell you about his Bratva Angel. And Misha? Well, I'm sure he'll find his Bratva Jewel and tell you about how he falls in love in January. And if you missed it, Maks's Bratva Darling is everything you could want when a Mafioso falls in love.
Sabine: Thank you for sitting down with me. Is there anything else you'd like our readers to know?
Bogdan: My brothers, cousins, and I are what life made us. We are more than just the bratva but don't underestimate us like the Cosa Nostra, Cartel, and mob do. Nothing comes before family.
Want more Bogdan? Go pre-order yourself a copy of Bratva Sweetheart, and maybe snag yourself Bratva Darling to get caught up with the Kutsenko brothers.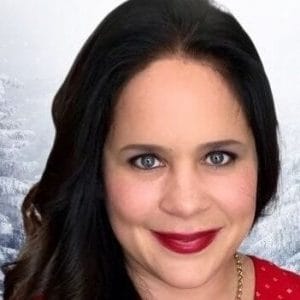 Sabine Barclay, a nom de plume also writing Historical Romance as Celeste Barclay, lives near the Southern California coast with her husband and sons. Growing up in the Midwest, Sabine enjoyed spending as much time in and on the water as she could. Now she lives near the beach. She's an avid swimmer, a hopeful future surfer, and a former rower. Before becoming a full-time author, Sabine was a Social Studies and English teacher. She holds degrees in International Affairs (BA), Secondary Social Science (MAT), and Political Management (MPS). She channels that knowledge into creating engrossing contemporary romances that will make your toes curl and your granny blush.
 Visit Sabine's website,  Instagram, and Facebook, and sign up for her newsletter