Browse by Genre
Featured Books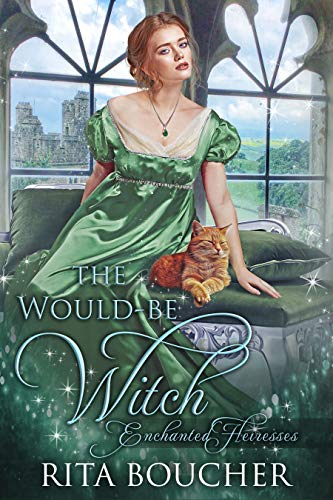 Miranda Wilton seemingly has everything, birth, breeding and beauty, yet she finds herself on the threshold of spinsterhood. Because she carries the heritage of the Merlin, her family demands she marry among those who share his supernatural blood, but no mage will willingly wed a woman without magical powers. When the cards predict that a wedding is possible, Miranda agrees to brave the social whirl of a London Season.
Adam, Lord Brand, has dedicated himself to unmasking London's legions of frauds who fleece the gullible by claiming to traffic in the mystical world. Miranda poses an intriguing conundrum. Unlike most charlatans, she claims no powers of her own, seeks no financial gain, but she truly believes that magic exists. Adam is determined to prove that her faith in enchantment is a misbegotten fairy tale. But as the skeptic lord finds himself falling under Miranda's spell, he begins to acknowledge that there might very well be forces that transcend his understanding and that love is the greatest power of them all.
More info →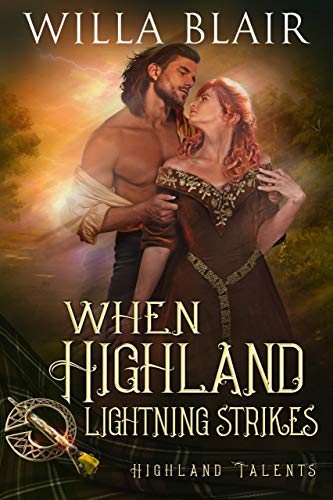 A Man who would be Laird
Angus MacAnalen fully expects to succeed his dead brother as Laird. But on the day of the Clan Council''s vote, a new lass steals his breath and his heart, making him question the ambition that drives him. When he begins to suspect she has a hidden talent that could help his clan, he must overcome the painful disappointment of the past before it costs him the future he desires.
A Lass in Exile
Because of her strange ability, Shona''s village banished her to live with a distant uncle after her parents died. When she catches the eye of the prospective laird of her new home, she fears the clan''s scrutiny may cause her to be expelled again, or worse. But Angus seems determined to win her heart, and Shona can''t help wanting to give it to him, despite the risks.
A Love Lifted out of the Ruins
Broken promises and broken dreams litter their pasts, and their present. Can they build a future from the ruins?
More info →
She's become a Banshee, screaming for vengeance…The last thing Katriona remembers about her life is her violent death. Now, in order to rest, she must avenge her family, which means eliminating the last of the corrupt MacKay Lairds. But her Banshee scream doesn't kill him, and the more she tries...
More info →