Browse by Genre
Featured Books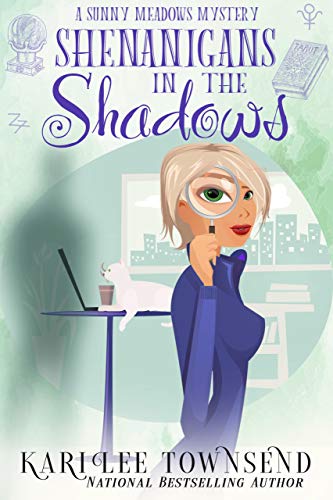 Psychic Sunshine Meadows is used to predicting trouble, but never sees the mischief and mayhem that strikes so close to home coming her way…
After Sunny asks Detective Mitch Stone to move in with her in the small town of Divinity, NY, all chaos breaks loose as her cat Morty refuses to accept him. Life becomes impossible when the two resort to all sorts of shenanigans as they compete for her attention.
More info →

The Duchess of Bentley is just out of mourning. As a widow, she has certain freedoms other women do not. But she has neither the time nor inclination to look for dalliance. She's much too busy overseeing the very special properties left to her by the late duke—including the elite gaming hell known as Dante's Inferno. Until another nobleman returns to London, and reminds her that she is still a young, passionate woman.
More info →

Meet the MacLauchlan Berserkers...Roderick – (Highland Secret)He's death for hire, cursed by a malicious enemy who left him unable to speak. She's a refugee with a dangerous secret that could cost her life. Outnumbered by thousands, he's fated to die in battle like so many Berserkers before ...
More info →