Browse by Genre
Featured Books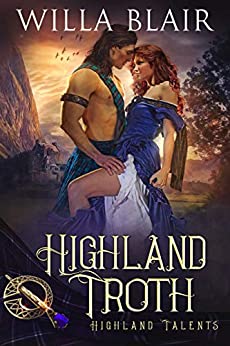 Years ago, after tragedy struck Jamie Lathan's family, fosterling Caitrin Fletcher was sent home, out of danger. Heartbroken, young Jamie never expected to see her again. He certainly never imagined he'd be called upon to escort her to be betrothed to another man.
But now, as their attraction reignites during the trip, Jamie's longing for Caitrin deepens, and he despairs to lose her again. The secret he hides, however, may prevent any chance for a future with her. Can Jamie find a way to claim her himself without starting a war involving three clans?
Caitrin is torn between her duty to make the marriage her father wants and her feelings for Jamie, the lad she's loved for years. When she meets the man her father has chosen, her secret Highland talent tells her he cannot be trusted. Can she refuse the powerful lord without revealing how she knows he's lying...about nearly everything?
More info →

Another steamy Scottish historical romance by Amy Jarecki set in 1493: After five years of marriage, Lady Helen has failed to produce an heir. Giving birth to a lass, Helen's husband rejects her and openly takes a lover while she endures in silence.
But war is brewing. The MacDonald feud with the crown comes to a head and with it arrives Helen's childhood friend, Sir Eoin MacGregor. Eoin and his men join with the MacIain Clan to quell the rebellion. But when he witnesses Helen suffer undue humiliation, his troubles escalate tenfold.
If Eoin helps the lady escape, he will break the sanctity of marriage. Worse, the king has commanded Eoin to fight beside her barbarous husband. To rescue Helen from tragedy worse than death, will the gallant knight find the strength to mask his deepest desires to save the woman he's always loved?
More info →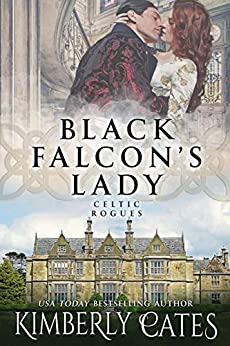 An unloved English heiress...
When shy Maryssa Wylder refuses an arranged marriage, her father exiles her to his isolated holdings in Ireland, a hell he claims is populated by savages eager to slit English throats. On her journey, she is robbed by the Black Falcon, an Irish highwayman who curses all with the Wylder name. A brigand he may be, yet she can't forget the way he looks at her—his dangerous passion piercing her lonely heart.
A dispossessed Irish prince...
Tade Kilcannon has every right to hate the Wylders. Though his ancestors were Irish kings, the English have stolen his birthright, giving it to Bainbridge Wylder, a ruthless English overlord who drives the Irish crofters from their homes. Though the people of the glen think Tade Kilcannon is a rakehell, in truth, he is the Black Falcon, a masked patriot who bedevils the English. But this rogue's heart is untouched until Maryssa Wylder saves his family from marauding soldiers.
A love worth defying two worlds...
Maryssa blossoms because of Tade's tenderness, but he knows that to love the English daughter of his family's great enemy is impossible. Then disaster strikes the glen, throwing Tade's fate and the future of those he protects into Maryssa's hands. Maryssa faces a heart-wrenching choice, one which may cost her the very life of the man she loves.
More info →