Featured Books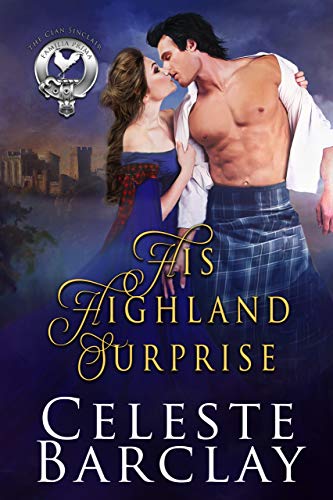 A confirmed bachelor with no intentions of settling down...
Tavish Sinclair cannot imagine life with only one woman, not when so many catch his eye.  As the third son of Laird Liam Sinclair, he has two older brothers and their children ahead of him for the lairdship.  Tavish is stunned when his father informs him the king has arranged his marriage to a woman from the most notorious clan in Scotland, and one he has never met.  Drawn as much to her intelligence as her looks, Tavish is unprepared for his spunky bride-to-be when she goes toe to toe and head to head with him at every turn.  Can he protect Ceit from herself as much as the dangers that lurk at court?
More info →

When the powerful Lucien de Montforte, the Duke of Blackheath, arrives home to find a dangerous and vengeful woman waiting for him in his bed with pistol in hand, the master manipulator never dreams that he has finally met his match. But thanks to his scheming family's successful attempts to force a wedding, the wicked and wily duke finds himself entangled in a web of his own making in this spectacular conclusion to Danelle Harmon's critically acclaimed de Montforte Brothers series!
More info →

In this second installment of her breathtaking De Montforte Brothers series, New York Times and USA Today bestselling author Danelle Harmon introduces us to Englishman Lord Charles de Montforte, who awakens in the tender care of an American beauty after being wounded in battle. Amy Leighton has long wished for someone special to enter her life and take her away from a cruel, unloving step-family, but the handsome stranger is from an enemy land ... and he's sworn to love another. A 1775-era Cinderella story sure to enthrall!
More info →