Browse by Genre
Featured Books
Henry Blackmont, duke of Blackmont has a reputation as a rakehell and all around scoundrel. Invitations to his notorious house parties are highly sought after.
A few years after the untimely death of both his parents, and left with a parcel of siblings, Blackmont swears to change his wicked ways. He needs a wife, a woman who will be his duchess. Someone he hasn't found among the usual fare of young ladies. Until he meets Miss Anna Grover...
Anna Grover is a quiet, well educated young woman, someone Blackmont might have overlooked. Born and raised on the continent, she serves as hostess to her older brother, Robert. Her facade may show her to be demure, but Blackmont soon finds her to be far more stimulating.
The duke finds himself head over heels in love, but will it all be thwarted by another young lady determined to be the next duchess of Blackmont.
More info →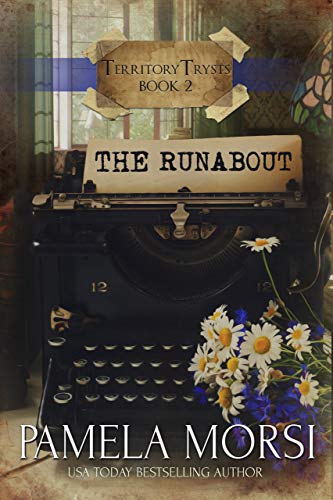 From a USA Today bestselling author, Pamela Morsi's Runabout is "Pure enjoyment, warm characters, wonderful situations," says RT Magazine. Spring,1916. Best friends Tulsa May Bruder and Luther Briggs are on a mission. After a very public jilting, everybody is looking at Tulsa May with such ...
More info →

"Forgive me…for I have sinned."And nothing interrupts a good confession like a murder.Fiona Mahoney stands in the ashes of her hopes facing her tempting adversary, Inspector Grayson Croft. Her sins are about to spill from her lips, when he says the one thing that could dispel all thoughts of r...
More info →