Browse by Genre
Featured Books
Phantom of the Midnight Sea:
Famed for outwitting Elizabeth Tudor's sea dogs, Captain Rafael Santadar's only mistress is the sea. But as Spain's great Armada battles off of English coast, it seems his 'lady' has deserted him. Shipwrecked on hostile shores, he vows to find the traitor who sent his beloved crew to their deaths. But when he encounters a beautiful outcast in deadly peril, he must choose. Will he dare to sweep her to safety, even if it means risking his life?
Defiant Beauty:
As a creator of hauntingly lifelike marionettes, Tessa of Ravenscroft is suspected of witchcraft by the superstitious folk of Gnarlymeade. As the Armada threatens, the villagers blame Tessa and come to wreak vengeance. Rescued from certain death by a dashing stranger, she is horrified to discover he is a Spanish invader. Is it possible that the only person she can trust is her avowed enemy?
Two glorious outcasts thrown together by destiny must forge a bond of trust as fate hurls them from the glittering world of Elizabeth I's court to Spain's dread Inquisition. Can they tempt the wrath of two worlds to forge a passion as deep as the ocean they love?
More info →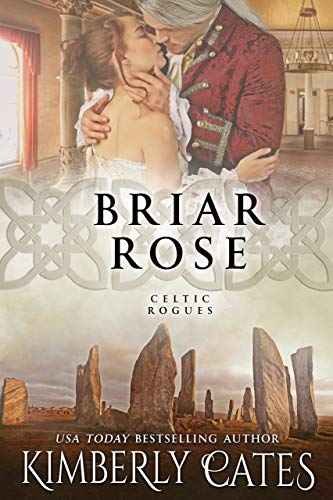 A fairy-kissed Irish healer...
Rhiannon Fitzgerald has no memories of her heritage, only her father's claim that fairies bestowed her gift for healing. Traveling the Irish countryside alone, she cares for any wounded creature in her path. When she stumbles across a half-dead English officer amid the standing stones of Ballyaroon, she senses the turmoil in him—and the danger.
An English rogue beyond hope...
Shot in the standing stones above the ruins, Captain Lionel Redmayne expects to wake in hell for his numerous sins. But when he regains consciousness in a gypsy caravan under the care of a winsome Irish woman and her motley pack of animals he is impressed with the devil's resourcefulness. Dumping the meticulous Captain into such chaos is far more torturous than flames.
A chance at redemption...
Rhiannon knows there is no place for a free-spirited gypsy in Redmayne's rigid military world. Redmayne worries that Rhiannon will pay the ultimate price for his sins when his enemies stalk her for daring to help him. And though he wants nothing more than to allow this Irish beauty to lead him from the dark and twisted maze of secrets that imprison his heart, he fears that the only way to save her is to let her go. Or is it possible that a little chaos is exactly what Lionel Redmayne needs to save him from a cunning foe who stalks him still?
More info →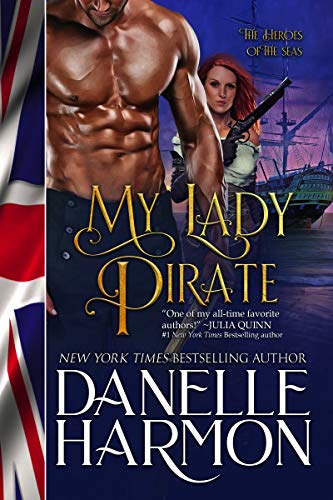 In this fast-paced, passionate tale of love, high stakes, and adventure set in the summer of 1805, Maeve Merrick, the notorious Pirate Queen of the Caribbean, cruises the seas in her beautiful schooner Kestrel with her band of women warriors. Burned by the treachery of men and nursing a painful betr...
More info →