Browse by Genre
Featured Books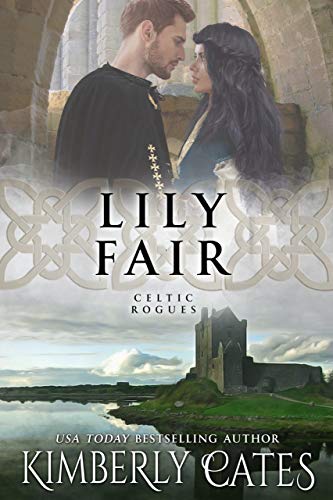 In an Ireland divided between druid mystics and the faith of St. Patrick…
A dark prophecy...
It was foretold that Caitlin of the Lilies would one day destroy the Irish chieftain Conn, who sends her to be raised in a far-off convent. Caitlin trustingly awaits the bridegroom Conn has promised her—and at last a handsome warrior arrives to escort her home. Cailtin wonders if this proud, silent man is to be her husband, until she awakens to find him looming over her, his sword at her throat.
A knight errant...
Niall of the Seven Betrayals has sworn fealty to Conn, the chieftain who promised Niall a final quest that will win him honor. When Conn orders him to escort Caitlin of the Lilies home, Niall resents being charged with such a mundane task, not suspecting that the crafty Conn has carefully honed him into the perfect weapon to do the unspeakable.
A test of loyalties...
When Niall attempts to carry out his mission, the defiant Caitlin makes him question everything he believes. He faces an unimaginable dilemma. Kill the innocent maid who trusts herself to his protection or betray his king and have all hope of regaining his honor snatched away—along with his life.
More info →

Era arrivata per sposare il fratello del Drago, ma ha rubato il cuore di quest'ultimo...Per placare una faida, Dominique Beauchamp è destinata a sposarsi, per sanare le terre sconquassate. offerta in matrimonio da suo fratello al signore di Drakewich, è giunta qui per prendere il cognome dei d'Luc...
More info →

Join the MacKinnon clan for a magical reunion, bringing together old friends and new for a Yuletide never to be forgotten. Malcom MacKinnon has been gone from Chreagach Mhor for more than ten years. He's never met the youngest MacKinnon, but while he's looking forward to their first meeting, A...
More info →