Browse by Genre
Featured Books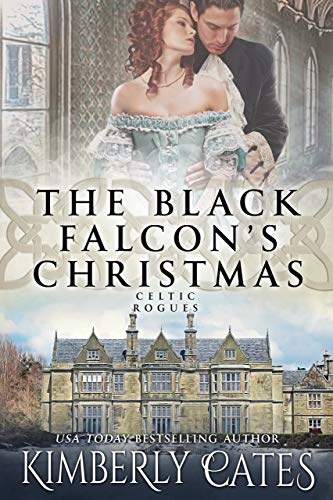 The Black Falcon rides again... An English Heiress lost... A Devil's Bargain struck...
When English heiress Maryssa Wylder defied her father to wed an Irish patriot raider known as the Black Falcon, she thought she was ready for life as Tade Kilcannon's wife and the mother of their son. But nothing her governesses taught her prepared her for tending a baby or being part of his large, boisterous family—a family that can't forget she is the daughter of their greatest enemy.
Tade Kilcannon knows Maryssa is struggling after sacrificing a life of wealth and privilege for their great love. When he learns that her joyless father forbade celebrating Christmas, he dons the Black Falcon's mask one last time to fight for their happily ever after. Can he give Maryssa a Christmas miracle?
More info →

To a Banshee, revenge is a dish best served screaming...Kylah MacKay was brutalized and burned alive, but denied her vengeance by a cruel twist of fate. She's drawn to the one man more damaged then her, and becomes a pawn in an ancient war that may cost her very soul. Somehow this man, who has no us...
More info →

"Magical from the very start." —InD'Tale Reviews Embark on a journey into magical Medieval Scotland, to a time when the shadowy Picts are in peril of vanishing from the annals of history, and Scotland itself will arise as a nation from the ashes of betrayal.A Clash of Clans. From the Borderlands ...
More info →